Edit:
Here are two threads with builds based off this turbo for reference.
My 95 TSI AWD
viewtopic.php?f=25&t=4
And Danyz250f from DSMTuners.com on his 92 Laser RS AWD
http://www.dsmtuners.com/forums/turbo-s ... y-car.html
Boostedtalon904's Build thread on DSMpurity.com
http://www.dsmpurity.com/forum/showthread.php?t=5712
Oil feed and drain sizes can be found here
viewtopic.php?f=25&t=640
thanks to BoostedAero
And are
oil feed m12x1.5
oil drain flange bolts- two m8x1.25
Coolant in an out- m16x1.5
HE351VE came today that I got off ebay. Immediately had to take it apart. lol
Took some measurements. The compressor measurements are approximate since it is a 7 blade wheel.
Wheel dimensions.
Turbine
EX 2.357 ~60mm
IND 2.755 ~70mm
Compressor
EX 3.38 ~85-86mm
IND 2.37 ~60mm
Supposed to be the rough compressor map. To convert from the flow rates shown at the bottom multiply by ~.75 to get approx lb/min. Shows 66-67lb/min.
http://img.villagephotos.com/p/2002-10/ ... vgtMAP.jpg
Non Standard Flange
Sorry for the bad drawing, I'm no artist.
http://i6.photobucket.com/albums/y210/a ... 130002.jpg
Stuff about the stock actuator.
http://delphi.com/manufacturers/cv/powe ... rt-remote/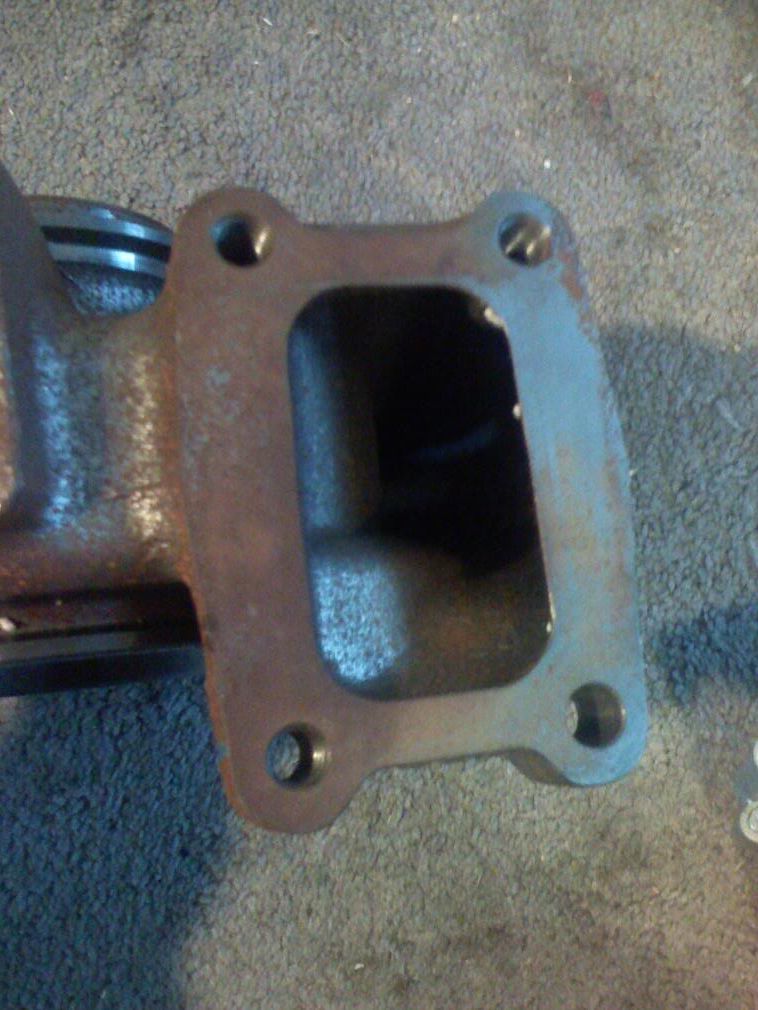 Vgt fully closed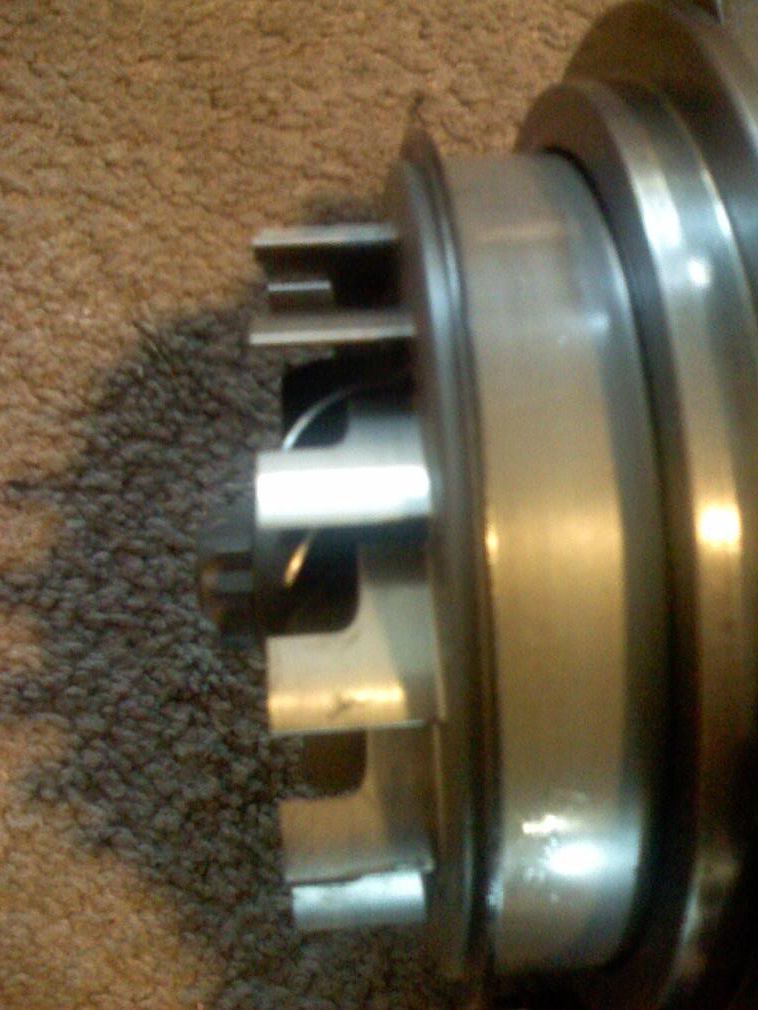 Vgt fully open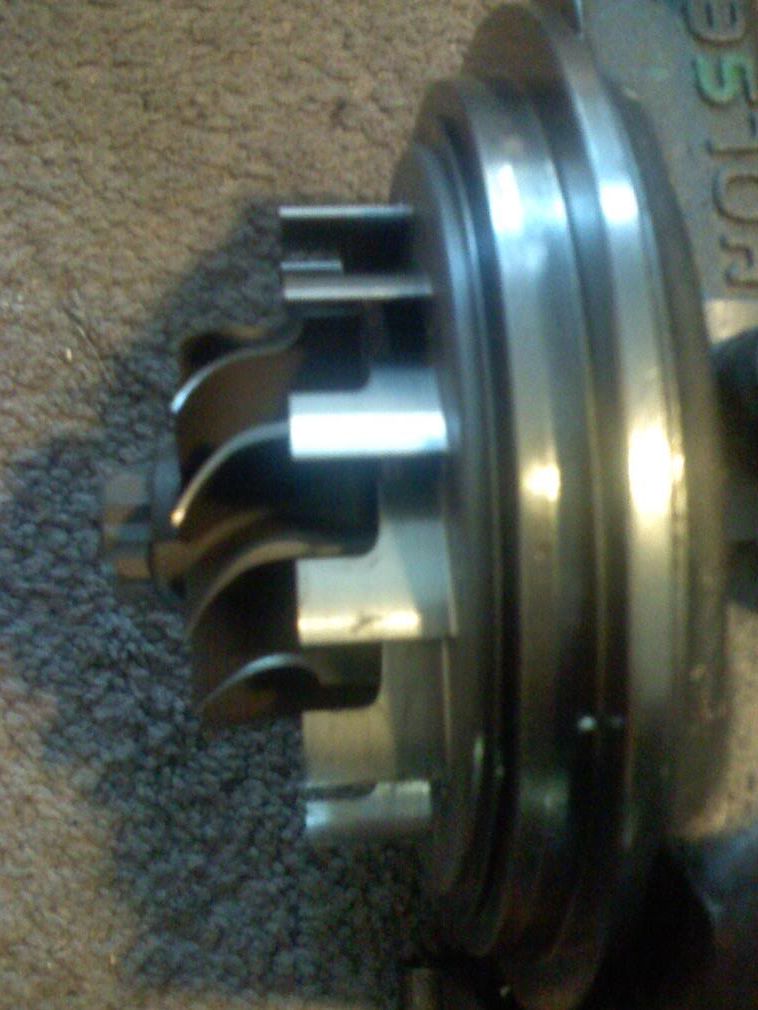 Turbine wheel and VGT vanes.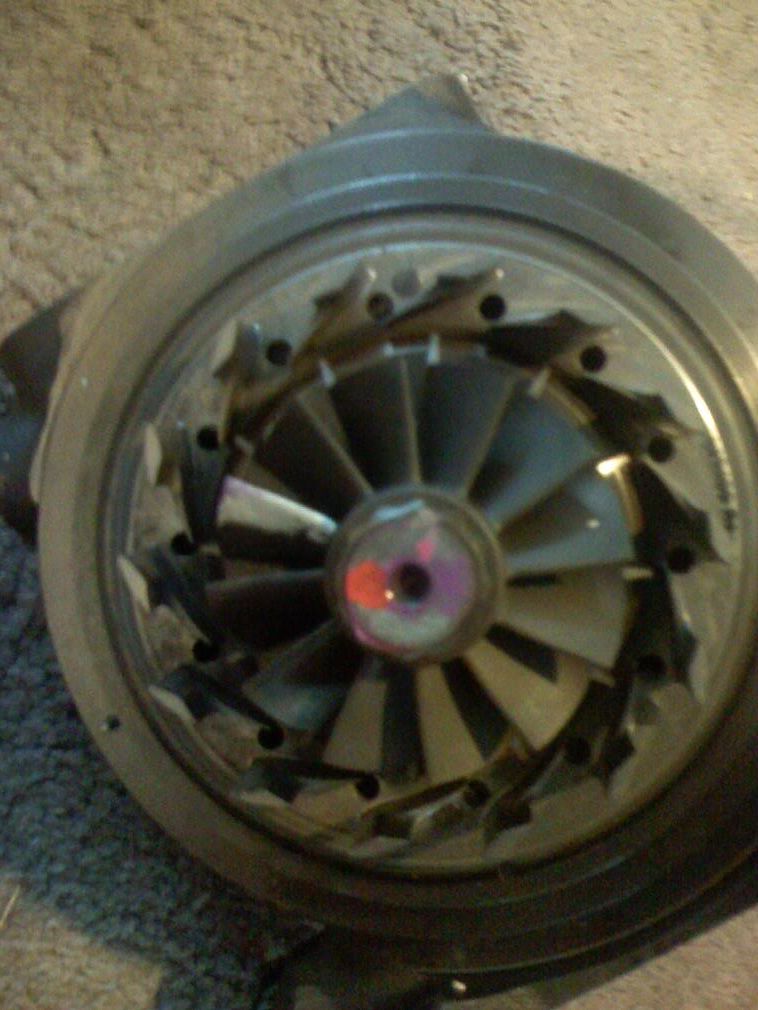 Compressor cover
Compared to a stock 90-94 Eclipse 5spd 14b turbo also what the actuator I used came off of.
Exhaust housing compared to a BEP housing for an HX40 and my ghetto adapter.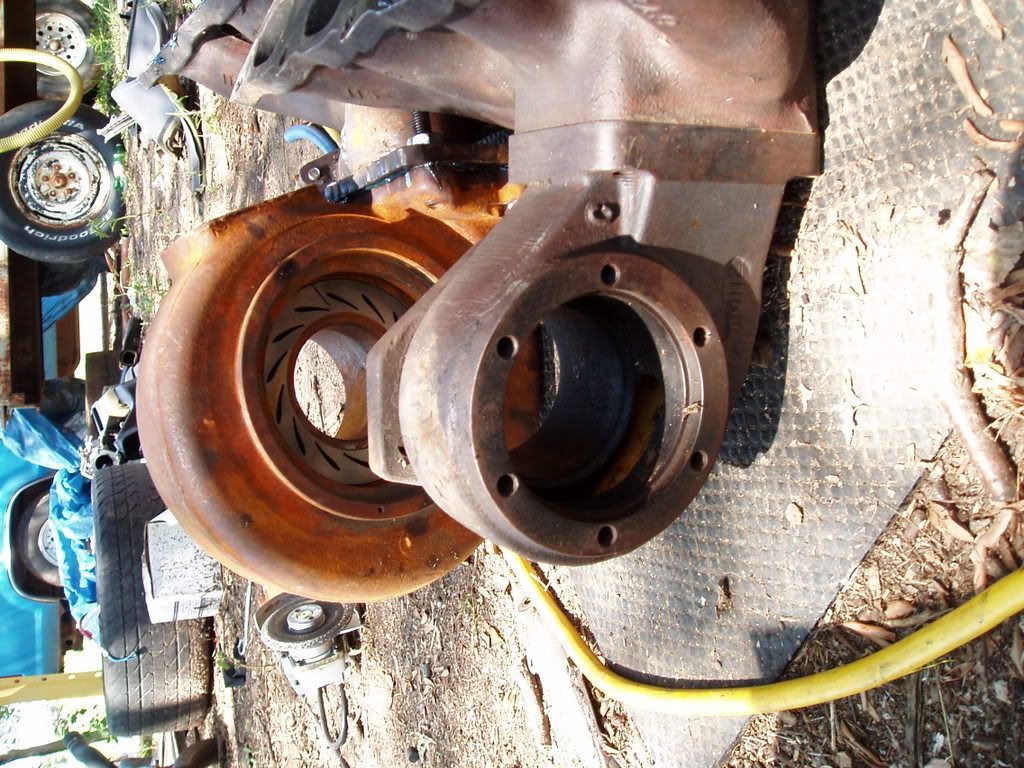 Courtesy of

Smelly240

im trying to get a base on the signals coming from the can bus to the module that controls the vgt adjuster/actuator.

So far its gonna be a uphill battle - but i was thinking of having a board that has a gm3bar on it - plus - tapped onto tps signal.

This way at cruise it can be set to full open or half open even to keep egt's down for people that like to drive far to meets, tracks , or prostitution joints.

then have it shut it down like crazy if tps goes past 50 or 75 or something... and then have a setting that disables the tps monitoring (have it think ur at 100% throttle all the time) - this is all going to be a few months away - but i been thinking about it since you made your original thread.

For now I'll probably try a mechanical setup out - heres the setup out of the car as it sits.
More pictures courtesy of member Evil06sti, special thanks for the disassembled pictures.